Finance a Used Car with Bad or No Credit
Apply for Bad Credit Car Loans in Winnipeg
You still have options with a low or bad credit score.
We offer Bad Credit Car Loans and Credit Building opportunities in Winnipeg and surrounding areas. We have helped thousands of people with bad credit drive away in the vehicle they are looking for. With an inventory that has something for all tastes it can be easy for someone with bad credit in Winnipeg to drive away in confidence.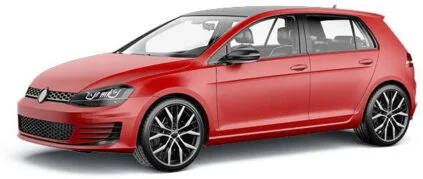 Those seeking bad credit car loans Winnipeg and surrounding areas have options to choose from. Our team of specialists carefully look at every situation on a case-by-case basis and determine if you will be approved by any of our lenders before a credit check. We offer the best car loans for bad credit Canada-wide.
We offer a friendly, convenient, and transparent experience for anyone with bad credit looking for a great deal on used cars in Winnipeg.

Questions About Bad Credit Car Loans
Let's commit to improving your credit score together. If you need a used car don't let bad credit hold you back.
Get a bad credit car loan approved today from the best used car dealership in Winnipeg!
It takes a minute to apply...
No credit check until we know you'll be approved. Regardless of credit level, not all credit approved car dealerships will be able to give you the same deal. We have a large pool of lenders to allow us to offer the lowest rates possible.

Drive away with the car of your choice, regardless of credit score.
Save and buy a used car. Large inventory of Fully Certified used vehicles, includes Full Vehicle History Report.

Locally owned and serving Winnipeg, MB.
PRIVACY: Data provided in our application or contact forms is deleted within 24 hours of our daily review. Applicant information is not stored on AutoExcell.ca
Bad credit isn't a deal breaker.
The difference between regular "car loans" and "bad credit car loans" is the amount of lenders who will provide you a personal loan. You may still be able to get a personal loan from a bank with bad credit, but you risk committing to a higher interest rate when there are lenders with much lower rates available.
Our experience with lenders
We have decades of experience working with a large pool of lenders that will often look past low credit scores. Our lenders are ultimately focused on your ability to make regular payments at fair interest rates and provide thousands of bad credit car loans throughout Canada.
If you're not sure and have questions, feel free to email or call us and speak to one of our friendly and knowledgeable loan specialists! Apply for bad credit car loans Canada guaranteed approval at Auto Excell.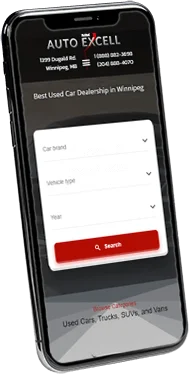 Application process for car loans:
We enjoy helping people save on quality used cars.
Here are real reviews from real people in and around Winnipeg.
109 reviews on
Extra,sve pohvale..posebno vlasniku Dadi..vjerovatno najbolja auto kuća u gradu..great
The best auto dealer in the whole Canada!
Linda Zacharias
2023-09-01
Car shopping is definitely NOT on my list of favourite things to do, but Drazen made the experience very pleasant. He was very accommodating, by letting me take the car on a long test drive (including a stretch on the highway), and making sure I had everything I needed with the car (spare tire/jack). There wasn't a block heater, so they are installing that for me, for free, next month. Drazen is doing everything he can, even after the sale, to make sure I am satisfied, which I truly appreciate. If you are looking for a low stress and pleasant car shopping experience, this is your place!
Mark and Kara hooked us up with a top notch vehicle. No high pressure sales environment. Friendly and quick with great prices. Would definitely recommend.
Ingrid Severight
2023-08-02
Really loving my caravan!!!! Fits all my family in so we can go to beach go visit family. Thanks auto Excell for hooking me up!!!!!
Amazing service, great customer service. Drazen is a wonderful person, he helped me get financing without any problems, the next day he left the car dealership by car. Highly recommend! Great attitude to people, great cars, everything will be shown and honestly told. Guys, this is the best dealer in Winnipeg!
Despite having been to many dealerships, I will always return to Auto Excell. They are unparalleled when it comes to vehicles.
The owner and staff at Auto Excell were excellent. Truly made me feel like family, they took care of everything for me from finding the vehicle I've always wanted to financing and all the headaches that can go with buying a new car. They reach out to me personally even after purchasing the vehicle to make sure everything is ok and that I'm happy, unlike the big car dealerships who only care about you when you're buying a vehicle. I can't recommend them enough, a truly happy customer who has made a few new friends along the way to buying the vehicle I always dreamed of.
Bad Credit Loans Made Easy
Getting a car loan with a bad credit score can seem like a difficult task. That's why our friendly and knowledgeable team is ready to assist you. We'll do our best so you can drive the vehicle you want while building credit.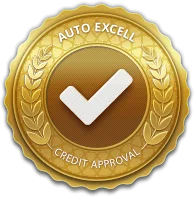 What are the benefits of a bad credit loan with Auto Excell?
Winter Tire Financing Available
We're a participating retailer of the Manitoba Public Insurance Winter Tire Financing Program.