How Buying a Used Car Saves Money
The moment you drive a brand new vehicle off the dealership lot, it becomes a used car. Unless you have a high credit score, the benefits of buying a new car usually don't involve saving money. First we show you how buying a used car saves money, then we'll review what to look for when buying a used car so you can shop with confidence.
Ways that Buying a Used Car Saves Money
There are plenty of reasons why purchasing a used car is a savvy financial move. First and foremost, it can help you conserve a significant amount of money in the long run. Since used cars are typically priced lower than brand new models, you'll be able to make a substantial saving on the purchase price upfront. Plus, insurance premiums for used cars are usually lower since they have a lower value.
Advantages of Buying a Used Car From a Dealership
When you invest in a brand new car, you'll see an instant drop in the value, known as depreciation, within the first few years. In contrast, a used car has already taken this depreciation hit, so you'll be less affected by any financial loss. At Auto Excell we only offer certified pre-owned vehicles with full history reports in our inventory so you can actually see most of the maintenance and the frequency that it was carried out.
Additionally, used vehicles have typically endured most of the initial wear and tear, saving you money on maintenance costs.
Research the Make and Model
By doing thorough research, you can identify a reliable used car that won't require as much maintenance, repairs, or additional specialty maintenance, therefore reducing your overall expenditure. Consequently, purchasing a used car is a cost-effective way to get reliable transportation at a fraction of the cost of a brand new car, with or without a high credit score.
Certain makes/models of vehicles from a specific year may be prone to rusting early, or have problematic transmissions, etc. It's simply better to do your research first so you can know what to expect.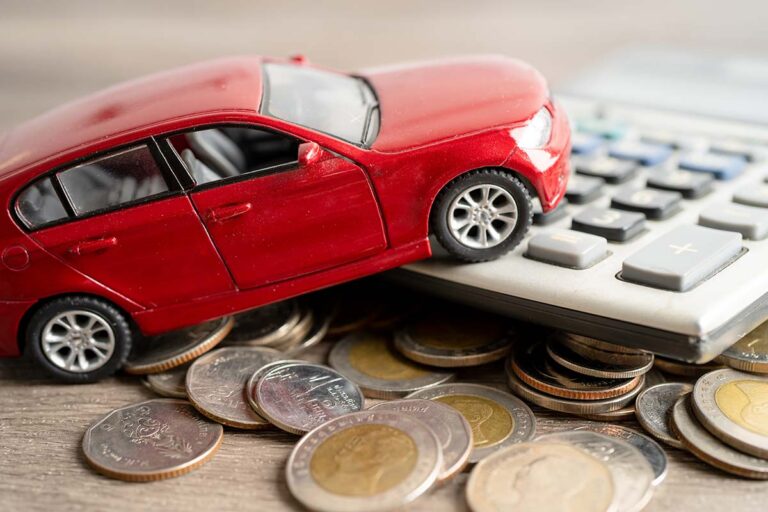 What to Look for When Buying a Used Car?
When looking for a used car, there are several things you should check to ensure you are getting a reliable vehicle.
First and foremost, check the car's history report to see if it has been in any accidents, had any major repairs, or has a salvage title. Next, inspect the exterior and interior of the car for any signs of damage or wear and tear.
Check the engine and transmission for any leaks or unusual noises. Make sure all the lights, heat/AC, and electronics are in working order.
Take the car for a test drive and evaluate its handling, acceleration, and braking.
You can also get a trusted mechanic to inspect the car before making your final decision. By thoroughly inspecting a used car, you can ensure that you are making a wise investment that will serve you well for years to come.
Should I Still Buy a Used Car with Good Credit?
Good credit can help with financing and lower interest rates when buying a used car, but there are risks involved. Research the car's history, maintenance records, condition, and consider future repair costs. Some brand new vehicles actually have to go for more repairs than used vehicles due to factory recalls, or may still have "unofficial" defects.
Have a mechanic inspect it if possible. Overall, buying a used car with good or bad credit can be a smart decision, as long as you are diligent in ensuring the reliability and maintenance requirements.
Finance a 2020 HYUNDAI ACCENT PREFERRED
We enjoy helping people save on quality used cars.
Here are real reviews from real people in and around Winnipeg.
109 reviews on
Extra,sve pohvale..posebno vlasniku Dadi..vjerovatno najbolja auto kuća u gradu..great
The best auto dealer in the whole Canada!
Linda Zacharias
2023-09-01
Car shopping is definitely NOT on my list of favourite things to do, but Drazen made the experience very pleasant. He was very accommodating, by letting me take the car on a long test drive (including a stretch on the highway), and making sure I had everything I needed with the car (spare tire/jack). There wasn't a block heater, so they are installing that for me, for free, next month. Drazen is doing everything he can, even after the sale, to make sure I am satisfied, which I truly appreciate. If you are looking for a low stress and pleasant car shopping experience, this is your place!
Mark and Kara hooked us up with a top notch vehicle. No high pressure sales environment. Friendly and quick with great prices. Would definitely recommend.
Ingrid Severight
2023-08-02
Really loving my caravan!!!! Fits all my family in so we can go to beach go visit family. Thanks auto Excell for hooking me up!!!!!
Amazing service, great customer service. Drazen is a wonderful person, he helped me get financing without any problems, the next day he left the car dealership by car. Highly recommend! Great attitude to people, great cars, everything will be shown and honestly told. Guys, this is the best dealer in Winnipeg!
Despite having been to many dealerships, I will always return to Auto Excell. They are unparalleled when it comes to vehicles.
The owner and staff at Auto Excell were excellent. Truly made me feel like family, they took care of everything for me from finding the vehicle I've always wanted to financing and all the headaches that can go with buying a new car. They reach out to me personally even after purchasing the vehicle to make sure everything is ok and that I'm happy, unlike the big car dealerships who only care about you when you're buying a vehicle. I can't recommend them enough, a truly happy customer who has made a few new friends along the way to buying the vehicle I always dreamed of.